Go Back to my homepage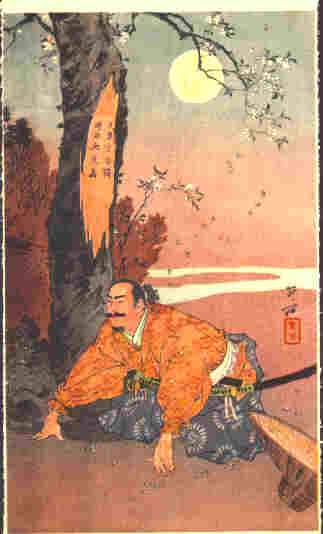 Tsukamaki Seminar - One day hands-on instruction
Sunday June 17, 2007
The last day of "The Arts and Arms of the Samurai" sword show (June 15-17), Holiday Inn in Minneapolis, Minnesota
Introduction:
Tsukamaki is the art of wrapping a silk braid (tsukaito, or simply, ito) around the hilt of the Japanese sword.
This seminar will teach each student what tools and techniques are required to prepare and wrap a tsuka.
Each student will wrap a tsuka from start to finish.
There are well over 50 styles of tsukamaki and the hineri-maki style will be taught at this seminar.

Who should attend:
Anyone interested in wrapping hilts and /or repairing their own hilts.
Martial arts practitioners will find this seminar valuable.
No prior experience in tsukamaki is required.

Seminar Topics:
A good foundation, making the measurements (length of wood core, size and placement of diamonds, length of ito),
starting points (maki-dashi), positioning the menuki, and tying the knot.

To Bring:
Students will need to supply their own tsuka (wood core), same (ray skin) and fittings (fuchi/kashira & menuki).
Old tsuka for students to practice on are available by contacting the instructor before the seminar.
If you do not have a tsuka, or the tsuka you have needs repair, then contact David as soon as possible
to arrange for a practice tsuka or for repairs to your tsuka.

During the seminar we will use a jig placed on the floor. Feel free to bring pillows. If you cannot work on the floor,
we will set the jig on a table and you will need to do much of the work while standing.

Items Provided:
David will provide an information booklet, ito, paper triangles, awl, screwdriver, and knot-tying tool as part of the class fee.
This colored booklet will have background information and a step-by-step, photo how-to section.
A tying jig and other tools for your use during the class will be provided.

For interested students, the jig can be purchased after the class for an additional $175 and the special pliers for $100.

Seminar Fee: $220
Instructor:
David McDonald learned tsukamaki from Mr. Takahiro Ichinose and has almost 25 years of experience in tsukamaki.
David has taught seminars and individuals on tsukamaki and is often seen at sword shows wrapping hilts during the show.

Registration:
On a first-come, first-served basis.
To sign up for the seminar, send payment and contact:
David McDonald
PO Box 265
Sidney, MT 59270
or by email at jswords@mcn.net.
David can only be reached by phone most evenings (USA - Mountain time) 406-482-3243
but will be unable to return any long distance calls regarding the class.
Details of Special hotel rooms rates are available for show attendees at www.ncjsc.org/show
Return to top of page.

Go Back to my homepage
Copyright © 2017 Montanairon.com - All Rights Reserved.
All contents of montanairon.com, unless otherwise noted, are copyright 1994-2017 by montanairon.com.